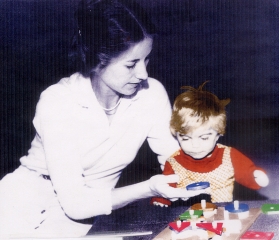 Adam and his forever Mommy, spring, 1982
I didn't murder my tiny, handicapped son.

When he died, I was hit with the insanity of being accused of murdering him.

I was the one person who had protected and cared for him.

I was supposed to be innocent until proven guilty.

Initially, it didn't work that way for me

I couldn't prove I was innocent.

Life isn't like what I was taught in church, or school or what I saw on TV.

Chaos doesn't discriminate between evil and naïve.
This website was created to celebrate the life and mourn the passing of a special child, Adam Benjamin Clark.