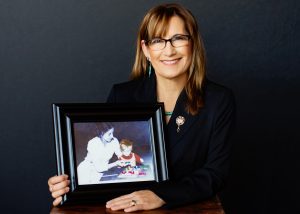 (Adam and his warrior Mommy)
Adam should have been my forever child.
His body was frail and but his spirit was strong.
He experienced joy. He could cry.
He had his own level of intelligence that couldn't be measured by tests or rules.
This website was created as a memoir to celebrate the life and acknowledge the grief of his passing.

Adam Benjamin Clark.
May 19, 1977 – September 27, 1983
He was six years old when he was murdered.